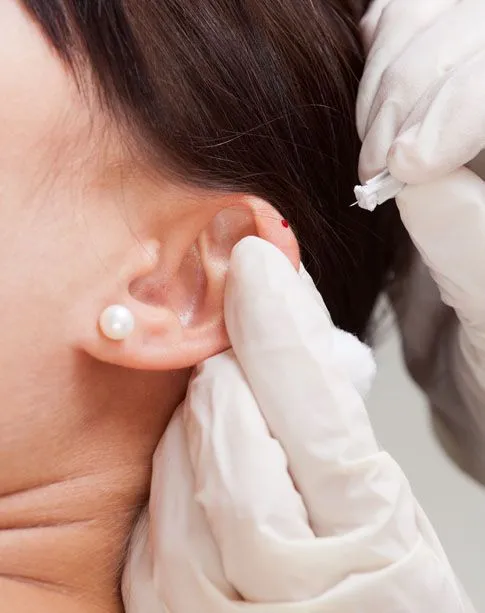 Acupuncture is a treatment that involves the stimulation of acupuncture points on your body using thin, hair-like needles. Contrary to how it sounds, acupuncture is actually relaxing and refreshing and usually not painful. Because it activates nerve endings, it may help to jump-start certain reactions in your body, such as the generation of blood cells to promote healing.
Acupuncture may also be beneficial in coaxing nerve endings to send new messages to your brain that alleviate chronic pain. Some types of acupuncture use blood-letting to promote healing. This is called the bleeding method acupuncture. If you're interested in exploring this form of holistic therapy, call our experienced chiropractic team today.
More About Bleeding Method Acupuncture
You may hear controversial opinions on the merits of blood-letting as a form of medical treatment. The truth is, this type of therapy has been in use since ancient times. The science of acupuncture itself is based on blood-letting, though the therapy has changed quite a bit over the years. Today, most acupuncture is performed using pressure points, applying slender needles, and ingesting herbal remedies and supplements. Ha-il Lee, however, uses the bleeding method of acupuncture to help treat a variety of conditions that include:
Chills and fever
Respiratory distress
Abdominal problems
Lower back pain
Chronic disease
Which Parts of the Body Are Involved?
In the bleeding method of acupuncture, areas of the skin are pricked gently with needles, causing blood drops to appear. Afterward, Lee will provide slight pressure with a sterile cloth to stop the flow. Areas of the body involved include:
Areas between the toes
Tips of the toes
Tips of the fingers
Sole of the foot
Apex of the ear
The theory behind releasing blood is that it helps to adjust the flow of blood and Qi (pronounced chee) throughout the body. This therapy is a form of traditional Chinese medicine or TCM, that's used by Lee.
Learn More About Bleeding Method Acupuncture
When you're ready to explore the healing benefits of bleeding method acupuncture, call (815) 705-6246 our experienced team today. We'll schedule an initial consultation to answer any questions you may have. If you wish to proceed, Lee will perform an exam, ask a series of detailed questions, and run any diagnostic tests needed to help diagnose your condition. Lee can explain exactly what the therapy entails and how it will be performed.