Herbal medicine acupuncture is a proven method of treating traumatic injuries that include bruising or swelling, as well as a host of other illnesses. If you'd like to learn more about this effective form of treatment, its uses and advantages, call RiverOne Health & Wellness at (815) 705-6246 today to book an initial consultation.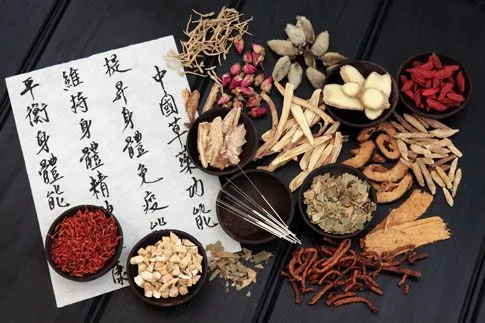 What Is Herbal Medicine?
This type of traditional Chinese medicine, or TCM, combines herbal tinctures, pills, powders, and teas with traditional acupuncture methods to treat a variety of ailments, including:
Skin conditions
Gastrointestinal distress
Respiratory problems
Gynecological issues
Rheumatoid arthritis
Urinary conditions
Mental disorders
What Is Acupuncture?
While herbal medicines work inside the body to promote healing, acupuncture helps ease pain, increase blood circulation, regulate body temperature, and more. By stimulating various acupuncture points on the body with slender, hair-like needles, Ha-il Lee can jump-start electrical messages to the brain and vital organs, making you feel better. Acupuncture has proven effective in treating conditions including:
Nausea caused by chemotherapy
Hypertension
Chronic back pain
Autoimmune disorders
Allergies
There are many more illnesses and disorders that may be effectively treated using acupuncture. When combined with herbal medicines, the list grows even longer. Contact a member of our friendly and experienced team today to make your first appointment for herbal medicine acupuncture.
What to Expect at Your TCM Appointment
At your first appointment, Lee will ask questions, explore your family history, and run any diagnostic tests needed to help diagnose your condition. If treatment by herbal medicine acupuncture is recommended, you'll see a specialist in TCM. Your acupuncturist may ask more questions about such things as how well you're sleeping or whether you've had stomach upset recently. Lee may examine your tongue to help in his diagnosis.
During treatment, thin, slender needles will be inserted into your skin at various points along your body. Your specialist may manipulate the needles gently to help provoke the expected response. The needles used in acupuncture are mostly painless. In many instances, they're only as wide as hair follicles. In fact, your acupuncture treatment should be a relaxing and refreshing experience. You should feel improvement in your condition afterward, though it's normal to experience emotions you may not have expected.
When You're Ready to Book a Consultation
When you're ready to book your initial consultation with our experienced team, call us. Treatment using herbal medicines and acupuncture are non-invasive and may help prevent the need for surgical intervention. Schedule your appointment today.